Cumming Construction is based in Havertown, PA and is one of the Philadelphia area's most trusted and experienced general contractors. We specialize in making homes more efficient, reliable, and beautiful without compromising character or authenticity. We have a strong base of referrals and return clients primarily due to our:
superior communication skills and practices
highly-trained, expert craftsmen
adherence to contractual budgets
timely, neat, and respectful staff and subcontractors
Our Areas of Expertise Include:
and many other Home Improvement projects.
"Practically" Green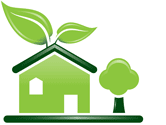 Member of the U.S. Green Building Council
Recycle over 70% of construction and demolition debris
Practical, cost-effective solutions for a smarter home
Environmentally responsible work site practices
For all your Design / Build & Home Improvements
Contact Cumming Construction at 610-519-0245
or

[email protected]
Latest Articles
Do your best to think through all the options that will help you customize your home either for your best usage or best return on value. Work with your contractor early to discuss the project and plan out the end project before you start. Review the 5 tips for Home Remodeling and Renovations…
As the world continues to become more complicated with wildfire smog and water quality scares it is important to think about the positive ways you can keep your family healthy and safe. Our blog theme often focuses on "Practically Green", hoping to share affordable options for our home improvement and remodeling clients in Southeastern Pennsylvania. Some green thoughts with that in mind…
Many houses in Havertown and in our surrounding communities were built prior to the 1950's when layouts and priorities in the kitchen were much different. Cumming Construction has helped many homeowners like yourself upgrade layouts and create warm, welcoming, and inviting kitchen spaces. Read more…