Jonathan Cumming Achieves Certified Remodeler Status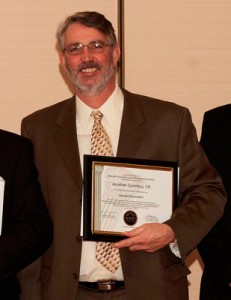 We're proud to announce that Jonathan Cumming, owner and president of Cumming Construction, has achieved Certified Remodeler status by the National Association of the Remodeling Industry.
The NARI certification program assesses the knowledge and skill of remodelers in more than 20 categories, including business practices, building codes and construction law, planning and project site layout, materials and installation, and various practical trade skills involved in remodeling projects. A comprehensive, three-hour exam was the final step in a four-month process, which included intensive research and study, online classes and weekly study groups.
"While much of the material was familiar to me from my own experience, I really enjoyed the exposure to new ideas and approaches in the reference material and in my study group," said Jonathan. "I met some really great people through the process, and it's nice to receive official recognition by the national trade association."
For more information on NARI or their certification programs, visit their website.